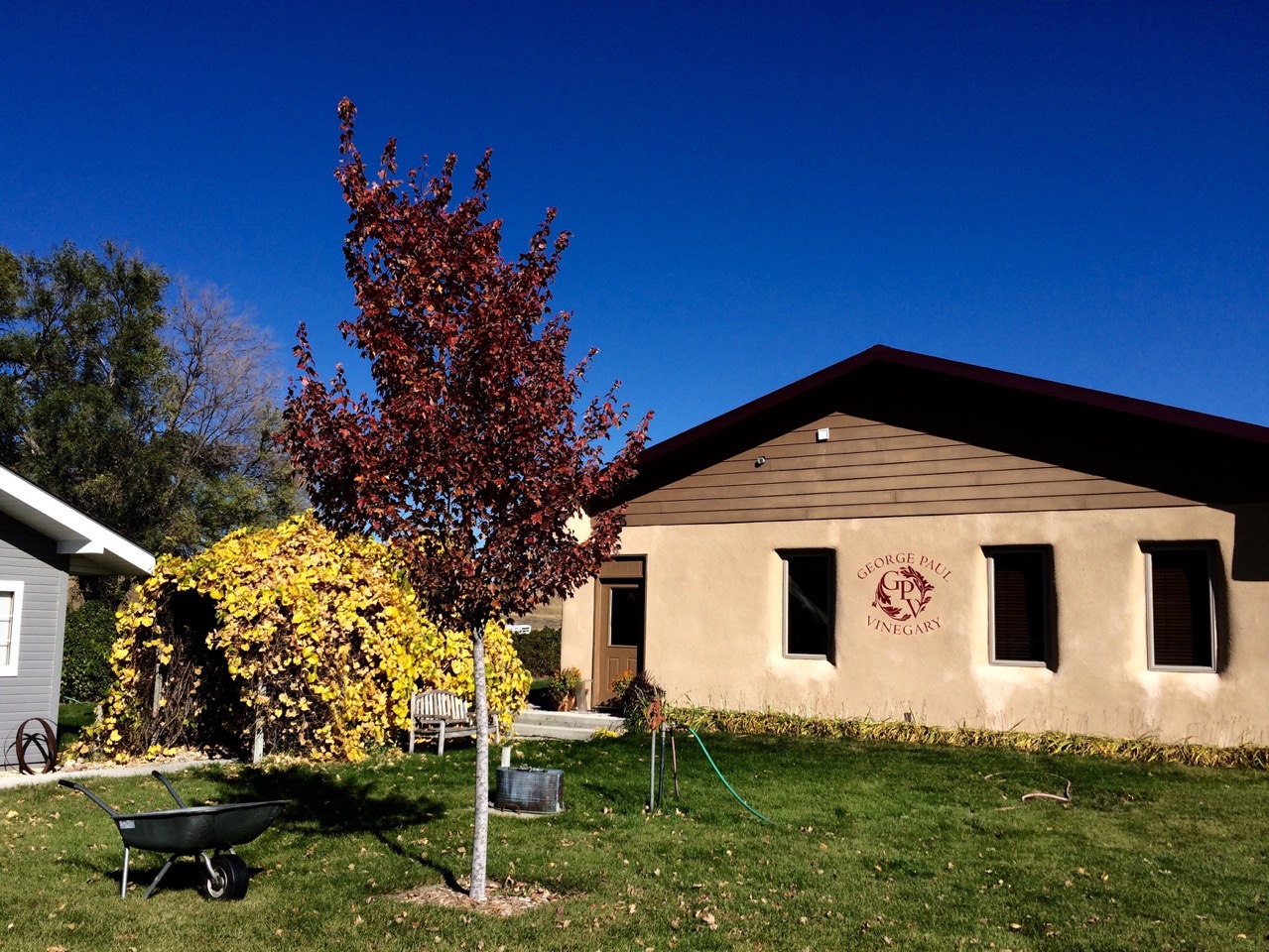 Lovely autumn colors outside the Vinegary
Bales unloaded and tarped
George putting down the toe plate
The first (test) section of wall goes up
Window frames a tree at dusk
Windows & doors framed out
Barb & Buddy squaring off the bale ends so they fit together without gapping
George & Jack waterproofing the windowsills
Eric & Emily putting in the last bale!
Tony cleaning up the outer walls with a chainsaw
Pretty straight & true wall!
Tony starts spraying on the stucco
Pouring stucco into the sprayer
Stucco is pretty dirty work
Big crew working well into the evening to get all 4 sides sprayed in one day
Installing scissor-trusses over the main work area
Here you can already see that the roof overhang will shade the windows completely in summer (and let the sun shine in during the winter for passive solar heating).
Installing the last truss
The interior walls are still raw bales at this stage
Prepping the exterior for the color coat
Tony starts spraying on the color coat
Mike & Emily running the pump
Our finished Vinegary in the fall, with a few apples left on the tree.
GPV logo painted on the stucco
Our "truth window"
...shows visitors a glimpse of what is inside our walls.
Vinegars displayed in a custom niche
The Johnson Family at our first Open House in 2008